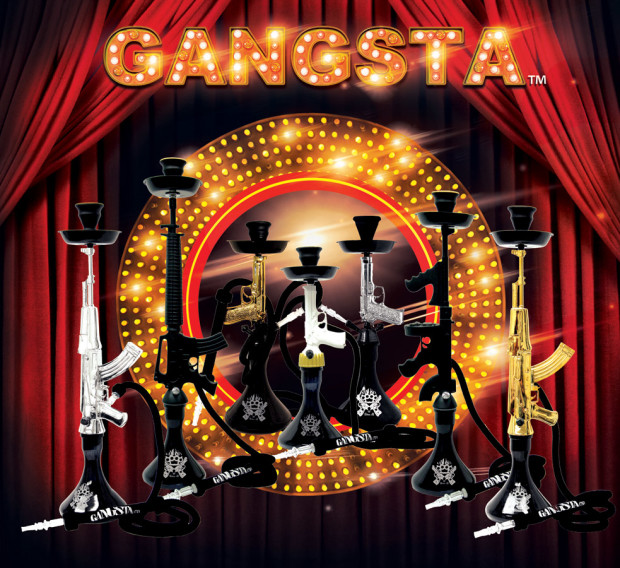 Gangsta™ Hookah
creators of the original Gun Hookah series
We design and create specialty gun rifle and pistol hookahs inspired by infamous weapons favored by equally infamous Gangsters!
Gangsta is a San Diego company founded by smoke experts who have been manufacturing hookahs for nearly 20 years.
Our luxury hookahs are the highest quality and feature extra wide tubes for easy draw, egyptian unglazed clay bowls for the best flavored smoke imaginable, washable hoses, frosted glass vases, and multiple color options.
All our products ship for free but please be advised that we are currently only accepting orders from within the USA.