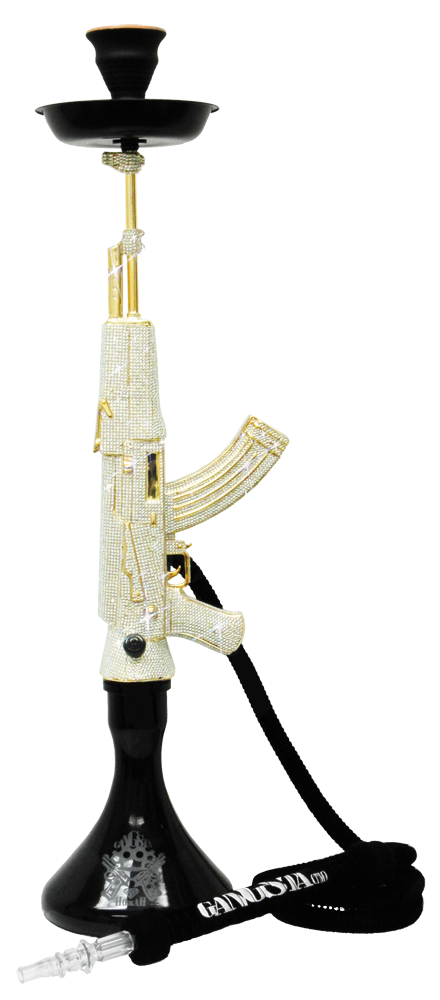 "$$$hooter" by Gangsta Hookah
H: 24″ (61cm) x W: 6.25″ (16cm)
More Images
Gangsta introduces to you the diamond encrusted Shooter AK Gun Hookah, which is coated in bling! Be the baller of the party with this tricked out luxury hookah! All stones are hand set by our staff so every hookah is unique.
Like all of our Gun Hookahs, The Diamond $$$hooter features silicone tubing, extra wide pipes for easy draw, brass parts, a beautiful frosted glass water vase, and comes with a charcoal tray and tongs as well as all grommets.
$$$hooter is available in the following colors:
Black, White, Gold, Chrome, Magenta, Pink and Military Green. The Diamond Color is also customizable upon request! This item is currently only made to order, so please allow 3-4 weeks between order date and shipment date.
$399.99
This hookah is not available for wholesale, our apologies.