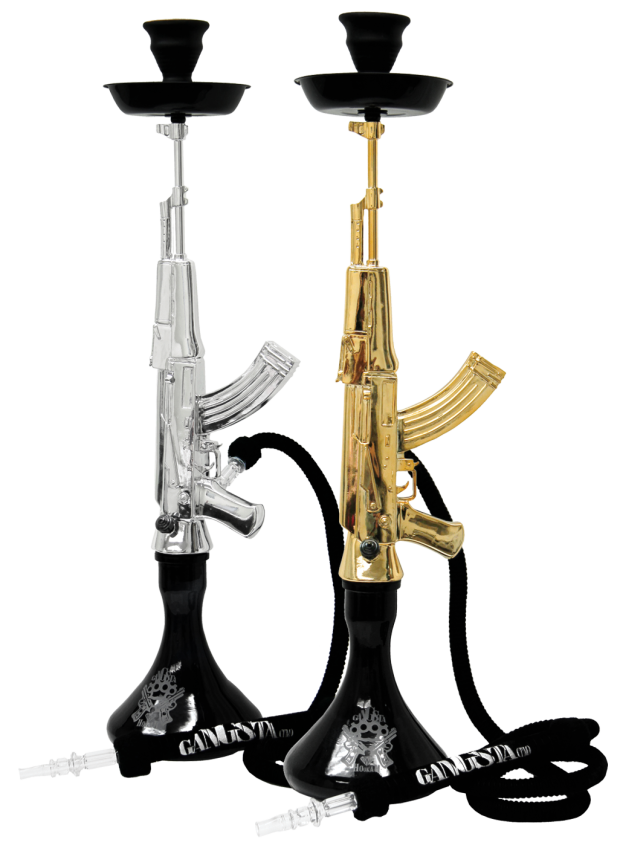 "Shooter" by Gangsta Hookah
H: 24″ (61cm) x W: 6.25″ (16cm)

Inspired by AK-47 Rifle Guns, Shooter was designed with exquisite realistic details. We've paired it with a washable vinyl hookah hose and an Egyptian style unglazed clay bowl.
Like all of our Gun Hookahs, Shooter features silicone tubing, extra wide pipes for easy draw, brass parts, a beautiful frosted glass water vase, and comes with a charcoal tray and tongs as well as all grommets.
Shooter is available in the following colors:
Black, White, Gold, Chrome, Magenta, Pink, & Aqua
Contact us for wholesale info.